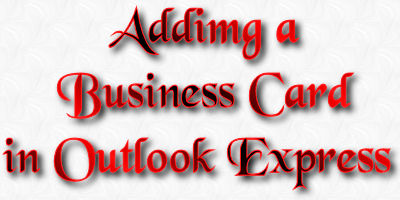 Adding a Business Card in Outlook Express
And Why :-)

To turn off the music, just click the off button here




First, the reason for doing this.
If you use Outlook Express for Email, and belong to Yahoo Groups, adding a business card to your outgoing Email will prevent the Yahoo ads from "taking over" your posts to the groups.
Your Business Card will only have your email address, and anyone you email will have that already. You could add a lot of info to your business card if you wish, for example, if you had an internet business, but with security being what it is these days, you DO NOT want to publish your personal info.
Before you begin, you must have your email address in your Address Book. Go to Address Book-New Contact, then fill in your name as you wish it to be seen (mine is Janie, that's all), then your email address.

Open Outlook Express. Go up to the top and click on Tools.

Then click on Options. Next click on the Compose Tab.

Go down to the section for Business Cards. Check the Mail box, and then use the dropdown box to find Your email address and highlight that.

Click Apply and you're done!
Now when you send an email, you will see a little "business card" on the right when it is received :-)
Now everyone will be able to see what you post without all the Extra stuff!!

The font I am using is BlackChancery, my favorite font. You can download it Here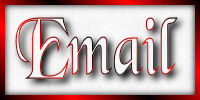 This page is copyright to Janie Shipman March 2007.
This site is best viewed at 1024x768 in Internet Explorer 6 or higher.