The Art of Stephanie Hibberts
Copyright Stephanie Hibberts

This is a sample of the Artwork of Stephanie Hibberts over the last few years. Please keep in mind, to keep loading time down, these representations are compressed, the actual pieces are much cleaner :-)
And these are new pages, please check back for updated work!!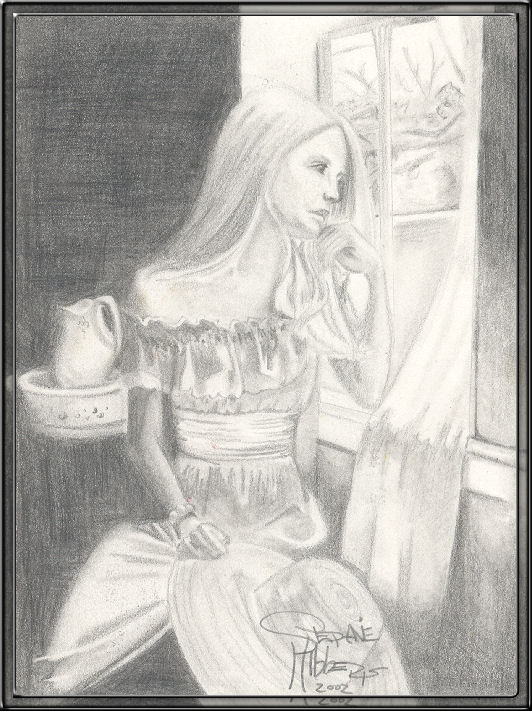 Please click on the Next button below to see page 2!

The font I am using is BlackChancery, my favorite font. You can download it Here
To see it as intended on this page, you must install it to your fonts directory, or open it and then minimize it and 'refresh' the page :-)



To contact the Artist, email Me
This site is best viewed at 1024x768 in Internet Explorer.
Site designed and hosted by Janie Shipman, all rights reserved.