Three Petal Kaleidoscope Background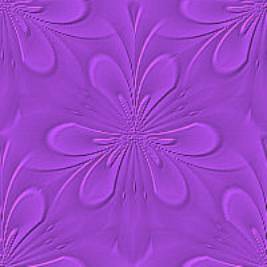 1. Open a new image 200x200 px and floodfill with your chosen colour.
2. Effects > Texture Effects > Blinds with the following settings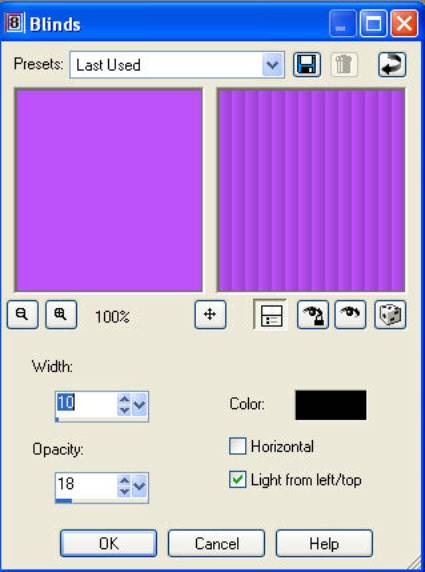 3. Effects > Reflection Effects > Kaleidoscope with the following settings:
4. Repeat the Kaleidoscope, but change the Number of petals to 3.
5. Effects > Plugins > FM Tile Tools > Blend Emboss at the default settings twice.
6. Do a Seamless Tile in PSP8 or Simple > Quick Tile in PSP7.
Thatís all there is to it! Enjoy!
Hugs, Natalie